Capital Campaign Donation
Capital Campaign Donation
Building Hope Capital Campaign
Our Hope: To expand services for individuals with autism & developmental disabilities in Western New York
The Goal: $3,700,000
Amount Raised to Date: $3,108,133
To meet the challenges as the demand for services increases, Summit is entering Phase 2 of a $3.7 million capital campaign and renovating 15,000 square feet of space in a building it owns on Woodridge Drive in Amherst. Five new classrooms will be added along with four specialized treatment rooms, a multi-purpose room (that can serve as a gym and a cafeteria), and a kitchen.
Phase 1 renovations included 14,500 square feet of space at 75 Pineview Drive, Amherst, that was completed in April 2018.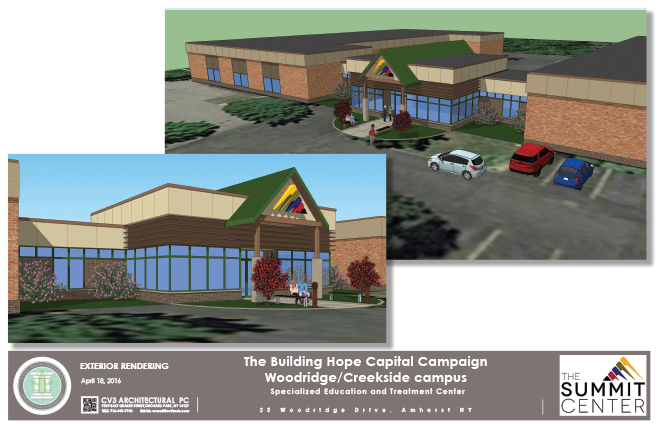 The Building Hope Capital Campaign will address the following areas of concern:
Increasing prevalence: Autism prevalence has grown dramatically, now affecting 1 in 59 children.
Aging student population: More than one third of Summit's current school population will reach adulthood in the next five years and will require specialized adult services when they leave school at age 21.
Greater behavioral challenges: The Summit Center serves children who are increasingly behaviorally challenging, requiring more specialized space, increased ratios, and office space for supporting functions.
Limited physical space: The Summit Center has reached physical capacity for classrooms, therapy rooms, and training and office space.