Behavioral Health Division
Contact
If you have any questions about Children's Health Homes, please call us!
75 Pineview Dr., Suite 200
Amherst, NY 14228
Children's Health Homes
Do you need help managing your child's health care needs?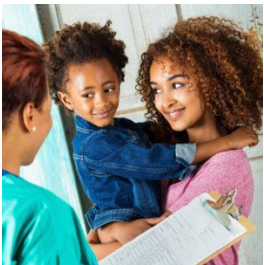 At The Summit Center, we know that caring for a child with chronic physical, mental or behavioral health conditions can be complicated and sometimes exhausting. With Children's Health Homes, we can help. We provide you with a care manager – the extra support you need – to help your child's caregivers and providers communicate with each other.
Enrolling in a Health Home is free for eligible children! Summit Care Managers ensure your child has access to needed services and supports to stay healthy, out of the emergency room, and out of the hospital, including:
Assessing health needs and working with you on meeting goals
Coordinating doctor appointments, transportation, prescription refills
24/7 availability for information and emergency consultation services
Coordinating transition plans between providers
Individual and Family Support
Referral to Community and Social Support Services
Download Flyer
Eligibility
Here's how to determine your eligibility:
Children (birth to age 21)
Enrolled in Medicaid who have two or more chronic health conditions (including, but not limited to,
Asthma; Obesity; Diabetes; Migraine; and Premature birth)
Or one single qualifying condition (including HIV/AIDS, Serious Emotional
Disturbance, and Complex Trauma)