Volunteer
The Summit Center offers volunteer opportunities throughout the year for Summit parents and family members, community supporters, and student volunteers.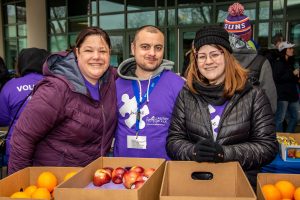 Student volunteers who need to fulfill required volunteer hours can help in Summit's Development Office in the summer and during school holidays.
Volunteer opportunities include:
Summit Autism Walk
Party for Summit
Community events such as the Taste of Buffalo
Parent Working Group
Administrative tasks
If you would like to become a Summit volunteer, please fill out the form below.
Shop for Summit
Support The Summit Center simply by shopping!

Summit Academy is proud to participate in Box Tops for Education! 
Have you downloaded the new Box Tops app yet? Go to BTFE.com to link your account to Summit Educational Resources. Then just scan your receipts within 14 days of the purchase date and the earnings will automatically be uploaded to our school! Please continue to clip if you happen to still see the pink Box Tops around. Tops contributes up to 5% of your purchase to the school(s) you have chosen. The more you shop, the higher percentage Tops donates to Summit!
---

Summit is proud to be an Embrace the Difference participating charity!
Purchase a piece of Embrace the Difference jewelry, exclusively at Reeds/Jenss, and select "The Summit Center" as your charity of choice. Once you redeem your donation card, a portion of your purchase will be donated to Summit. Shop online here.
---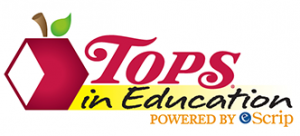 Summit is a beneficiary of "Tops in Education."
Register your Tops BonusPlus®.
Select your school(s) of choice (grades K-12) from the list of schools that have registered (you may select up to three schools).
Purchase participating TOPS Brand, Full Circle™, TopCare®, Tippy Toes, Paws™, Pure Harmony™, Simply Done™, Culinary Tours™, That's Smart, and Best Yet® products with your Tops BonusPlus® throughout the 2022-2023 Tops in Education program year.
Tops contributes up to 5% of your purchase to the school(s) you have chosen. The more you shop, the higher percentage we donate!
---
Contact the Development Office at development@thesummitcenter.org or 716.629.3423 for more information.
Company Matching Gifts
Double your donation to The Summit Center through your company's matching gift program!
Hundreds of companies match employee donations made to charitable organizations like The Summit Center. Many will match donations, dollar for dollar, up to $1,000 or more! These companies include:
Bank of America
GEICO
The Home Depot
HSBC
Ingram Micro
KeyBank
Mattel
Northrop Grumman
Quest Diagnostics
Saint-Gobain
Starbucks
Verizon
Check with your HR department on whether they match gifts and what forms need to be completed.
For a comprehensive list of companies that match employee donations, visit page.org/site/list-of-companies-with-matching-gift-programs