The Summit Center Vista Society
The Summit Center Vista Society
The Summit Center Vista Society
The Summit Center Vista Society
Leave a legacy that helps people reach new heights.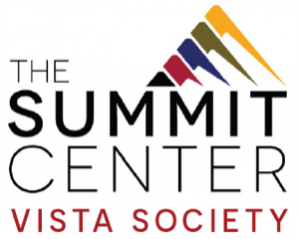 Provide life-changing opportunities for individuals with developmental disabilities with a planned gift to The Summit Center. Your planned gift will be a lasting tribute to your beliefs and ideals: that people with disabilities deserve abundant rich experiences, that our world is better a place when everyone can achieve their full potential.
You do not need a vast estate to make a planned gift, just the earnest intention to make a difference. Participation in the Vista Society is a way of showing what you value most. It may encourage others to examine how they, too, can have an enduring impact on The Summit Center's future.
If you have left a gift to The Summit Center in your will, or have made other financial plans that benefit the children and adults we serve, let us know by completing a Vista Society enrollment form. We would like to thank you during your lifetime.


Often, charitable bequests can be made by simply adding a codicil to an existing will. Check with your attorney or estate planner to see if you can amend your existing will with a codicil.
Honoring Your Support
To show our deep appreciation, you will receive the following as a Vista Society member:
Behind-the-scenes tour of Summit Academy
Invitation to our donor appreciation event
Invitation to other special events
Recognition on our website
Recognition in our annual report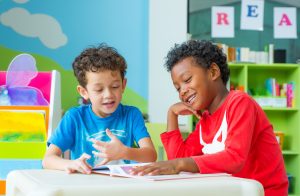 Types of Bequests

Specific Bequest
You can designate a specific dollar amount or percentage to The Summit Center. These funds can be used where they are needed most, or they can be restricted to a specific program.
Residuary Bequest
Your estate will make all required distributions and pay all specific bequests. The remaining amount will be gifted to The Summit Center.
Contingent Bequest
With a contingent bequest, you can allocate a gift to The Summit Center in the event that one or more of your specific bequests cannot be fulfilled. For example, you can stipulate that if a spouse or child predeceases you, Summit would become the contingent beneficiary.
Sample Language
"I, [name], of [city, state, ZIP], give, devise and bequeath [written amount or percentage of the estate or description of property] to The Summit Center Inc., tax ID 16-1095750, for its unrestricted use and purpose."
Ways of Giving
Bequest in your will
Stock transfer
Life insurance
Retirement account
Traditional IRA
Real estate
Charitable gift annuity
Charitable lead trust
Questions?
Contact Kara Lee, Director of Development
716.629.3449
klee@thesummitcenter.org
Vista Society Enrollment Form