Contact
If you have any questions, please call us!
75 Pineview Dr, Suite 200
Amherst, NY 14228
ACCES-VR
Are you in the market for a job? The Summit Center can help.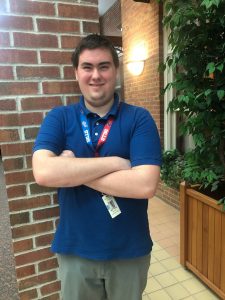 The Summit Center is authorized to provide a number of employment services for individuals that receive support from the New York State Office of Adult Career and Continuing Education Services – Vocational Rehabilitation (ACCES-VR).
We will help you find a job you desire.  After speaking with you and a caregiver to determine which type of job would suit you best, we'll get you prepared to work. In addition, we'll give you on-the-job coaching and provide some coaching on how to interact with coworkers and more.
ACCES-VR is part of Summit's ever-expanding Adult Division. The number of individuals served in pre-vocational and employment services increased by 31% from 2018 to 2019!
Give us a call and let's get you to work today!
Eligibility
Here's how to determine your eligibility:
Individuals who are high school aged to adult may be eligible
Confirmed diagnosis of a disability
Deemed eligible by ACCES-VR